29 September 2009
Mountains and Moors
Fortune recently sent me on two fantastic outings, tied together by the common themes of natural beauty, good meals and great friends.
Last Thursday saw me driving west for a couple of hours into the Berkshires where I met up with Priya, who I've known since my Singapore American School days, and her friend Christian. The two are on the Appalachian Trail, having started south from Maine in July and scheduled to complete the entire thing some time in December.
Determined to give them a memorable meal, I picked up a few orders of gourmet pasta from Glastonbury's Max Amore and a bottle of wine, having carefully packed three wine glasses for an added treat (Priya and Christian drink water out of their bottles and heated beverages straight out of the pot; they carry no cups). Parking by Guilder Pond in the Mt. Everett State Reservation, I was faced with trail in two directions and promptly chose the wrong one, resulting in a beautiful but hardly necessary hike to the top of Mt. Everett with backpack, sleeping bag and food in hand. Retracing my steps, I finally reached The Hemlocks lean-to and reunited with the two hikers. In hindsight, I really should have brought twice as much pasta (hiking the AT burns a lot calories), but Priya and Christian appreciated the gesture.
They also suffered my ignorant questions and told me many interesting tidbits about logistics, etiquette and trail lore. I got to learn their trail names (Lefty and Homefries) and get a sense of their routine. Christian's impressive fire-building skills were also on display, though he was quick to give credit to the extremely flammable birch bark. After dinner, a pot of hot chocolate was set upon the fire and quickly boiled. The wine glasses became vessels for perhaps the best hot chocolate I have ever had. Priya gently mocked this observation of mine, but with the nighttime chill setting in, the clean forest air in my nose and the unusually high chocolate-powder-to-water ratio, it was an honest assessment.
The stars were magnificent, thicker and sharper than any I've seen since I went sailing in the Caribbean. We settled into our sleeping bags around 9:30 PM (considerably later than the hikers usually stay up) and slept until morning. I accompanied Priya and Christian along the trail as far as my car, wished them well and drove straight to work smelling like a campfire while they continued their journey.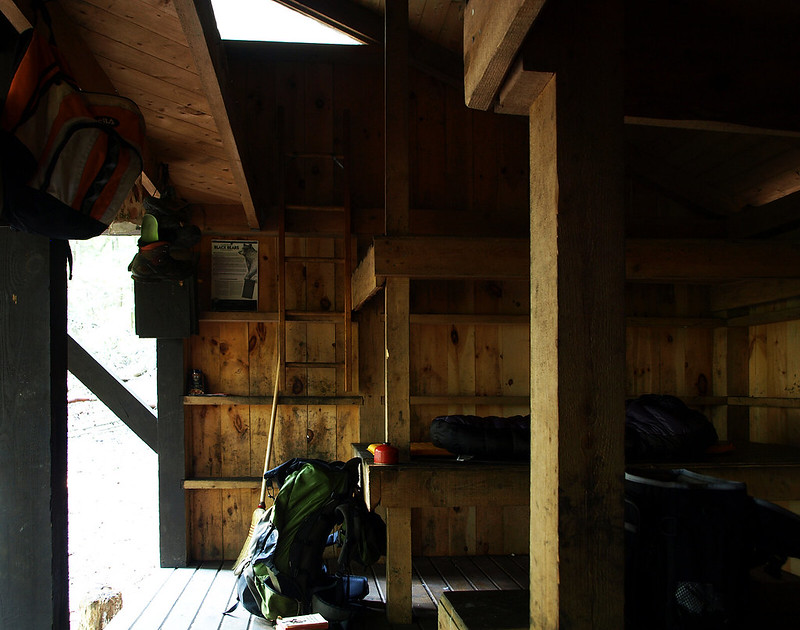 After a short day in the office, I was on the road again, this time heading up to Loon Mountain, New Hampshire with Dan and Marta for the annual Scottish Highland Games. From what I knew about the Scots, I was expecting heavy athletics, plenty of bagpipes and no small amount of beer. I was not disappointed.
Traffic was bad going up but a stop at The Common Man, featuring a rum-infused apple cider and complimentary white chocolate, revitalized our spirits. We rolled up at the Days Inn around 9 on Friday night and decided to check out a neighborhood watering hole. After failing to find it on foot, we hopped in the car and located the establishment. Marta in particular was fascinated by the local color (firefighters, townies, Jägermeister girls), but after a some cards and a few beers we called it a night.
Breakfast was complimentary, as was an ebullient matron who had a word for everyone, whether they liked it or not. The Belgian waffles, blueberry muffins and cups of coffee went down easily, and we spiked a few of the latter with Kahlua to supplement the warmth offered by our many layers of clothing. A crowded bus ride later, we emerged at Loon Mountain and joined the throngs milling around and taking in the scene to a constant soundtrack of bagpipes. Marta's cousins were also attending, and we met up with them briefly before heading to the heavy athletics field to watch a bit of the inventively named Weight Over Bar. We grabbed a few Scottish-style beers and cheered as burly men struggled to toss a 50lb ball over a bar that started at 13 feet and was eventually raised up to 18 feet.
Soon it was time for the opening ceremonies, where about 10 different pipe and drum bands played about 10 "different" traditional Scottish marches as they entered a large plaza. It would take someone more Scottish than me to tell the songs apart, but it was fun to see and hear. We peeked in the music tent after the ceremonies to witness an intense performance by… you guessed it: a pipe and drum band. They seemed to have brought their own cadre of screaming girls in the front row, which whipped up both the band and the crowd. The air was hot and the music was loud. It was very Scottish.
Breakfast had long since worn off, so we made our way to the food tent. Dan and I plumped for haggis and thumps (potatoes), which was far more palatable than I was led to believe. It was probably even better than the chips and gravy I had when I went to England earlier this year. Situated on the hillside with our food and beer, we sat back and enjoyed the caber toss, the heavy stone throw and the heavy stone carry. Eventually, we took the ski lift halfway up the mountain for a stroll, then the gondola to the peak in order to check out the view and the bar up there. Both were very agreeable, and we spent a good while looking around and admiring the late summer vistas of New Hampshire's White Mountains.
At the base of Loon Mountain, the festivities were winding down and the crowd had largely gone. Those left were to be found wetting their whistles at the lodge, and so we joined in. While sampling various ales, we were treated to the entrance of and impromptu concert by winners of the festival's pipe and drum competition. In the close quarters of the bar and the the brogue-laced air swirling in and out of the open windows, we happily sipped our libations and basked in the glow of the finest bagpipe playing in New England.
Eventually it was time to leave. We soon learned that the buses were no longer running back to the hotel, so we set off on foot, taking a path that ran along the road. It was a long walk, and our thoughts were turning toward cabs or hitchhiking when the well-lit hulk of The Common Man loomed up beside us. Our second visit was as good as the first, and we enjoyed beer, a meal and a whiskey flight from a comfortable couch and arm chairs. The rest of the walk wasn't difficult after that, and our arrival at the hotel marked the end of a fantastic day. There were plenty of good times to remember on the drive home and I could only wish that every weekend could be as fun as this one.